By Lydia Patel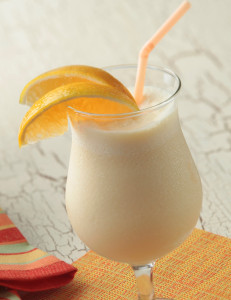 Meal replacement smoothies are a great option, especially if you're on the go, strapped for time or just prefer something different than your conventional meal.  InVite Health Meal Replacement Smoothies are portable, low in calories and offer an abundance of nutrients if you're trying to lose or maintain your weight.
Meal Replacement Smoothie
     1 1/2 drops of Trim Tx™
    1 scoop of Meal Replacement
    5 fl o.z of Carb Countdown
    1/2 teaspoon of vanilla flavoring
    1 tablespoon and 1 teaspoon of Orange extract/flavoring
    1/4 teaspoon of fresh ginger
    18 fl o.z (2 1/4 cups) of ice
Let us know how you like InVite Health's Meal Replacement Smoothie!