The Importance of Science-based Research at InVite®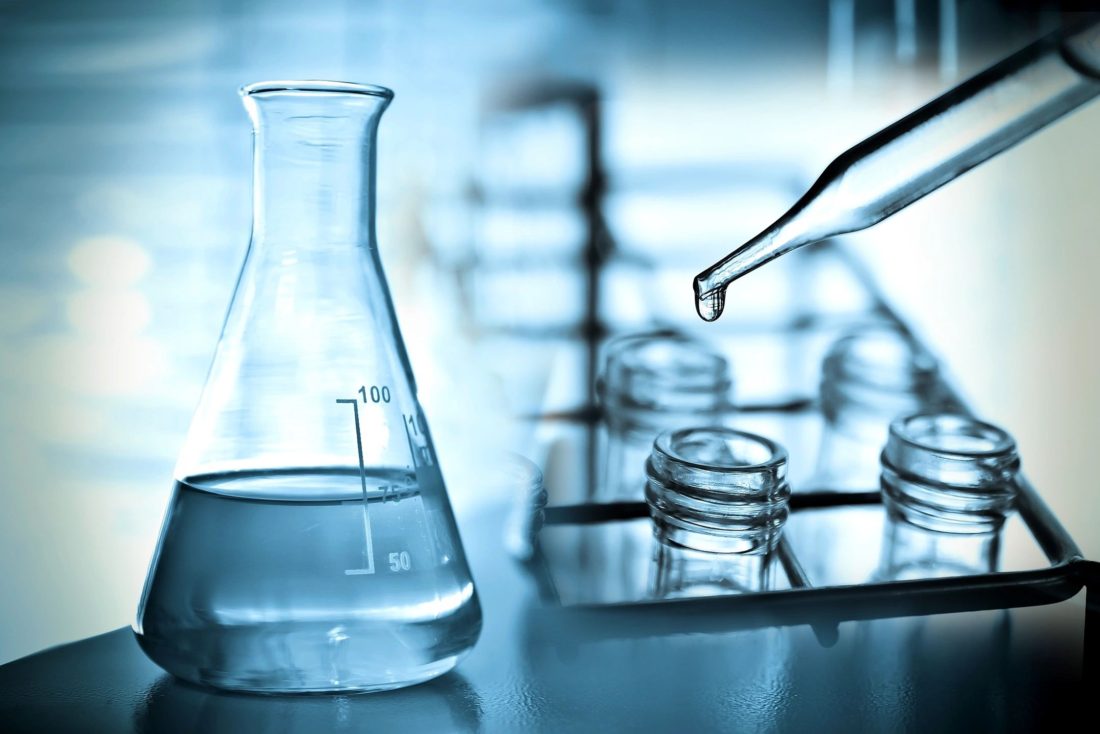 InVite® Health recognizes that vitamins and supplements are becoming an increasingly popular aspect of mainstream lifestyle. The dietary supplement industry is facing a lot of changes, and with so many different options available, how do you know you are choosing the right company or product?
InVite® continues to set ourselves apart so you can be confident that you've made the right decision. As your go-to source for your health and wellness needs, we pride ourselves in staying ahead of the curve in every aspect. We strive to be at the forefront of our industry in terms of ingredients, manufacturing and purity. In order to do this, our team of healthcare professionals (including Scientific Director and Pharmacist Jerry Hickey), scour science-based research – from clinical studies to independent research studies – to ensure that InVite® provides the best quality nutritional supplements.
Quality Raw Materials
Scientific Director and Pharmacist Jerry Hickey creates our products according to the very latest research studies. InVite® products include only the best quality raw material in order to produce immaculate vitamins and supplements. Using expert systems software and cutting-edge technology, our skilled formulators test each ingredient for purity, density, and combination compatibility under the direction of Jerry Hickey.
Absorption
InVite® shares a long-standing relationship with Capsugel®, the creators of the innovative Vcaps® vegetarian capsules and Licaps® Liquid-filled vegetarian capules. These advanced methods contain evidence-based ingredients that allow nutrients to be absorbed into the body more quickly and easily, allowing your body to receive maximum health benefit. We use Capsugel® technology in order to provide increased bioavailability to allow our products to work at its maximum potential.
Formulation
During the manufacturing process, each InVite formula is evaluated for various factors that impact the final product's efficacy. Our team analyzes the quality of raw material, particle size and density of ingredients, and nutrient delivery methods to ensure the fastest possible absorption of our high-quality formulas.
Freshness
Capsugel®'s Licaps® Fusion Technology guarantees the freshness of our products through a cutting-edge process of filling, sealing, and final inspection of each capsule. A nitrogen flush freshness bubble is including on the inside of the Licaps® capsule to help preserve the oxygen-free integrity of the product, which maintain the product's freshness.
cGMP
We are eager to follow strict cGMP guidelines for manufacturing and labeling processes. On each InVite Health product, you will find the cGMP stamp for current Good Manufacturing Practices. We have held a long-standing commitment to cGMP standards to ensure that our methods effectively produce safe and natural products.
Non-GMO
InVite® Health has taken the next step to enhance quality of life – as well as our environment – with verified non-GMO nutritional supplements. InVite®'s mission is to create nutrition supplements in their purest, most natural form that meet the highest standards in our industry. Non-GMO verfication helps us meet the expectations for unmatched quality that our clients deserve.
In addition to our commitment to quality products, we offer a range of educational resources to help you make informed decisions about your health. Our certified nutritionists and naturopathic doctors are on staff at each retail location to provide free, nutritional consultations and create a personalized supplement protocol for your individual needs.
Questions about our product formulations and research? Leave us a comment below!
---
---