By Kristen M. Leccese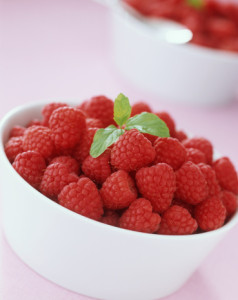 Raspberry ketones have been a popular health topic in the media lately. Celebrity doctors and nutrition specialists have promoted their extensive health benefits, primarily as a weight loss aid. Raspberry ketones are the natural compound that give red raspberries (Rubus idaeus) their sweet, distinctive aroma, and they are often used in cosmetics, foods and other everyday products for fragrance and coloring.
Raspberry ketones are thought to be very similar in structure to the chemical capsaicin, which was found in some studies to alter fat metabolism. Specialists believe that raspberry ketones may have a similar impact on metabolism. In several studies performed on mice, researchers found that raspberry ketones quickly reversed weight gain induced by a high-fat diet. They also found that they may protect from a buildup of fat in the liver. Further studies found that raspberry ketones helped activate the hormone adiponectin, which regulates fat breakdown. The results of this study were published in Planta Medica in 2010.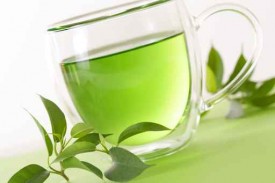 Because research on the weight loss aspect of raspberry ketones is limited, InVite Health includes an extra fat-burning ingredient in our raspberry ketones – green tea extract. Green tea has been extensively studied for its weight loss benefits. Researchers found that the EGCG in green tea increases fat oxidation, reduces levels of body fat, and boosts your metabolism significantly. The antioxidants in green tea also help burn additional fat. Besides its weight loss advantages, green tea increases energy levels, supports cardiovascular health, and may reduce the risk of breast and prostate cancer.
InVite's powerful combination of raspberry ketones and green tea extract in a single supplement gives you an extra fat-burning boost, helping you speed up your journey to a slimmer, healthier body. Our supplements contain 300mg of Raspberry Ketones and 200mg of Green Tea Leaf Extract, standardized to 90mg of EGCG. They don't contain common allergens like eggs, fish or milk.
To find out more and to purchase your bottle of InVite raspberry ketones with green tea extract, click here: InVite Health: Raspberry Ketones with Green Tea Extract